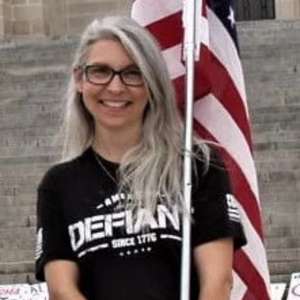 Jennifer Hicks (Republican)
Jennifer Hicks:
Yes
As Attorney General, I would defend people's rights at every stage of life.
Jennifer Hicks:
Yes
Absolutely. My three teenage sons have all been homeschooled. I know that homeschooling isn't a practical option for every parent, but because I know the value and the importance of involvement of parents in every aspect of their child's life, I would defend the rights of parents to determine what is best for their children. The government should never seek to parent any of us, at any age.
Jennifer Hicks:
Yes
Protecting First Amendment rights is at the top of my list. Many of the problems that we face are the result of a failure to protect our First Amendment rights. The ability to vocalize and express our values and beliefs is a necessary component of our freedom. Our voices and our values are protected by the First Amendment. I claimed my right to exercise my own religious freedom all throughout the "pandemic" by refusing to submit to mask requirements that violated my rights of conscience. I believe that my religious freedom and the religious liberty of many others was violated all throughout the COVID response. I also believe that many aspects of the COVID response were pushed upon us as if it were a religion we must follow. No man can serve two masters, and Dr. Fauci is not my God. It is unconstitutional for us to have any religion imposed upon us. I would work to defend the religious freedom of all people. This is very important to me, as I see religious freedom often being trampled upon, and I have been dis
Jennifer Hicks:
Yes
I do support school choice. My oldest son was homeschooled from Second Grade onward. The brief amount of time that he did spend in public school was an opt-in student to the school which was a better fit for him.
Jennifer Hicks:
Yes
What a pity it is that a question like that even has to be asked.
Jennifer Hicks:
Yes
I believe very strongly in the healing power of plants as medicine. The reason I answered yest to this question is because I believe that people should have the right to personal use of marijuana. Growing and using a plant at home (however you like) is nowhere near the same thing as drug trafficking. The potential for abuse exists with many things which are legal, and so I believe the best way to deal with problems which may arise if marijuana were legal is to enforce the law when actual harm is caused. (I feel the same way about Second Amendment rights, which I am surprised is not addressed on this questionnaire.) A government that is willing to deny medicines with a proven history of safety to those whose lives might be saved by their use is NOT a government that should be limiting access to and determining the safety of ANY herbal remedies.
Jennifer Hicks:
I will leave this question open because I think I would need to learn more about what the consequences of expanding gambling would be. Personally, I am not a fan of gambling, so it isn't an issue that I have enough familiarity with to give an answer right now as to how I would act in regard to influencing others to make that decision for themselves. I would first want to know more about this would affect the quality of life (positively or negatively) of the communities in which it is expanded. I also think that the question of gambling should probably be best determined by voters at the ballot box and with the scope narrowed to a more  local level. I am not an attorney, nor a gambler, so I would have to give this question more thought and more study before I can give a better answer than this.