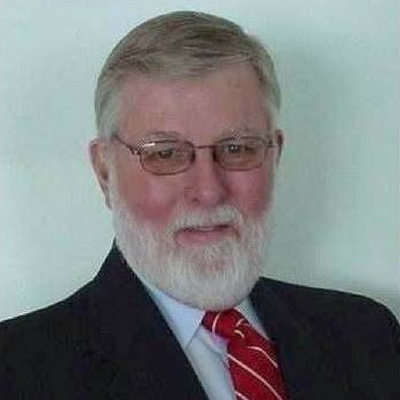 Bob Meyers (Democrat)
A note about the candidate:
I am running for the State Board of Education in District 8 because I have a passion for education and want to give back to the profession that I served for nearly forty years. I believe that I have much to offer as a result of my experience as a classroom teacher, high school assistant principal, high school principal and superintendent of schools, and my work experience as an advisor at a community college and as a masters level instructor at the university level. My educational experiences both in the United States and overseas provide perspectives that enhance my ability to effectively serve in this position. I strongly believe that decision-making by State Board of Education members should be based on research, experience, and education, rather than religious beliefs or political ideology. I also believe that as a state board member it is important that decisions made best serve all students regardless of race, creed, color, national origin, sexual orientation or gender identity.
Bob Meyers:
Oppose
Candidate Note: The idea of national standards is not in itself bad, but the way the Common Core was presented was. The authors of Common Core violated the principles for standards writing as demonstrated by the absence of public participation, transparency, or educator participation.
Bob Meyers:
Oppose
Candidate Note: I do not believe there is a need for charter schools in Nebraska and am opposed to taking traditional school resources to fund charters. My opposition is also centered around the restrictions often in charters, which are designed with specific goals in that most do not include the arts or other course options I believe are important for all young people to have access to.
Bob Meyers:
Oppose
Candidate Note: I do not see additional rules necessary at this time.
Bob Meyers:
Oppose
Candidate Note: I am generally opposed to any more standardized testing for our students. Effective standards development and goals on the current tests are adequate.
Bob Meyers:
Oppose
Candidate Note: I believe this is a local school issue and needs to be determined by local school boards.
Bob Meyers:
Support
Candidate Note: I approve of using the ACT for juniors, but emphasize that this is not an achievement test. The stated use of the test is to determine the probable success of first semester freshmen at the college level.
Bob Meyers:
Support
Candidate Note: I generally approve the testing now being done, but do not want the testing to be used to rate schools. Tests given on any one day may or may not reflect adequately all the circumstances that need to be considered; rating schools from "best" to "worst" or numerically does nothing to describe the work of the teachers or the students at the school
Bob Meyers:
Undecided
Candidate Note: I would hope that in health classes discussions of gender identity and orientation would be included, but do not believe a state standard is necessary.
Bob Meyers:
Oppose
I am opposed to "teaching" alternative theories in science classes. I have no objection to having alternative beliefs being accounted for, but "teaching" what is generally a faith-based theory as opposed to a scientific theory should not be included in classroom instruction.
Bob Meyers:
Support
Candidate Note: I believe that not allowing students to use the facilities that align with their identities may cause more difficulties for the students than using facilities that are opposed to their identity. This may require some privacy stalls in the various restrooms and lockers. Accommodations can also be made when necessary and such facilities are available.
Like this candidate on Facebook: